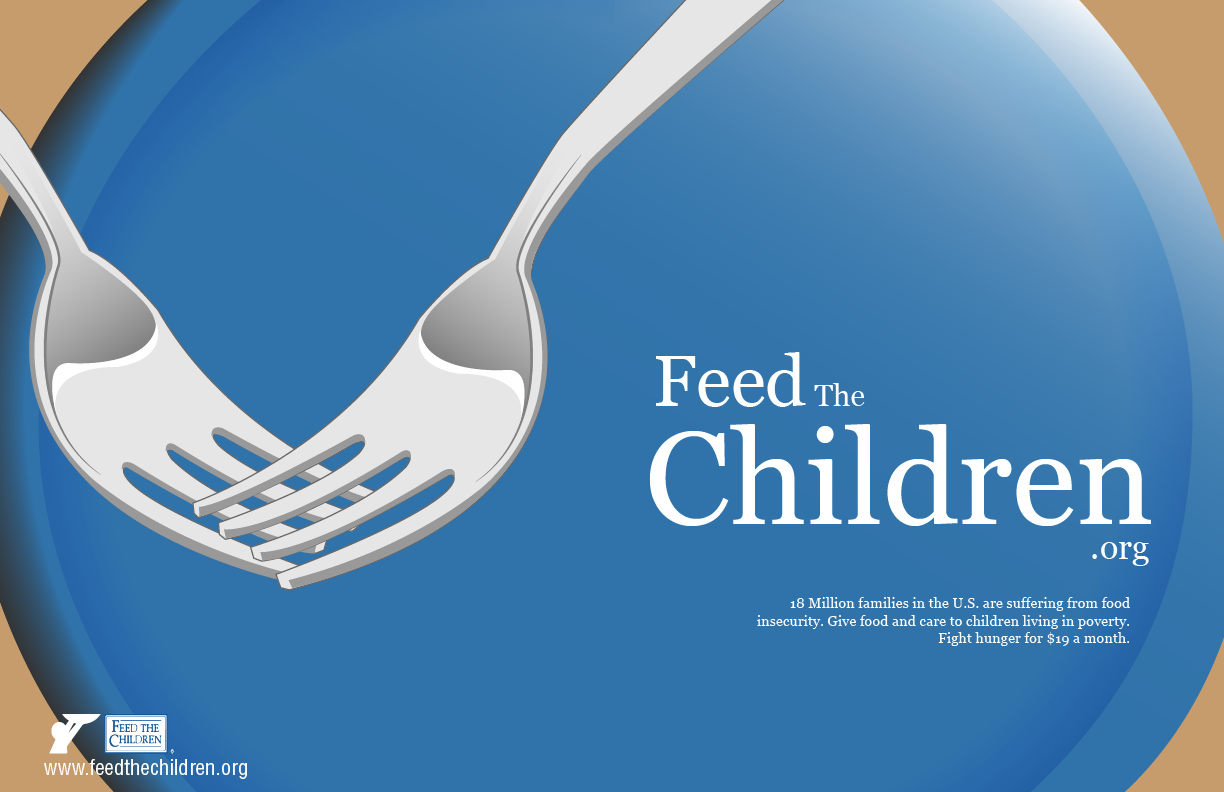 Feed the Children PSA Campaign Concept
For this student graphic design project, the assignment was to chose one of a set of non profit organizations and create a public service announcement campaign around a slogan.
I chose the Feed the Children foundation and chose to utilize nouns and concepts in association with the word 'feed'. I wanted to reinforce the idea through illustrated, personified utensils representing the thin and hungry hands of the children. The combination of light colors and illustrated utensils was to reinforce the idea that the donations go back to starving children.
Programs: Adobe Illustrator