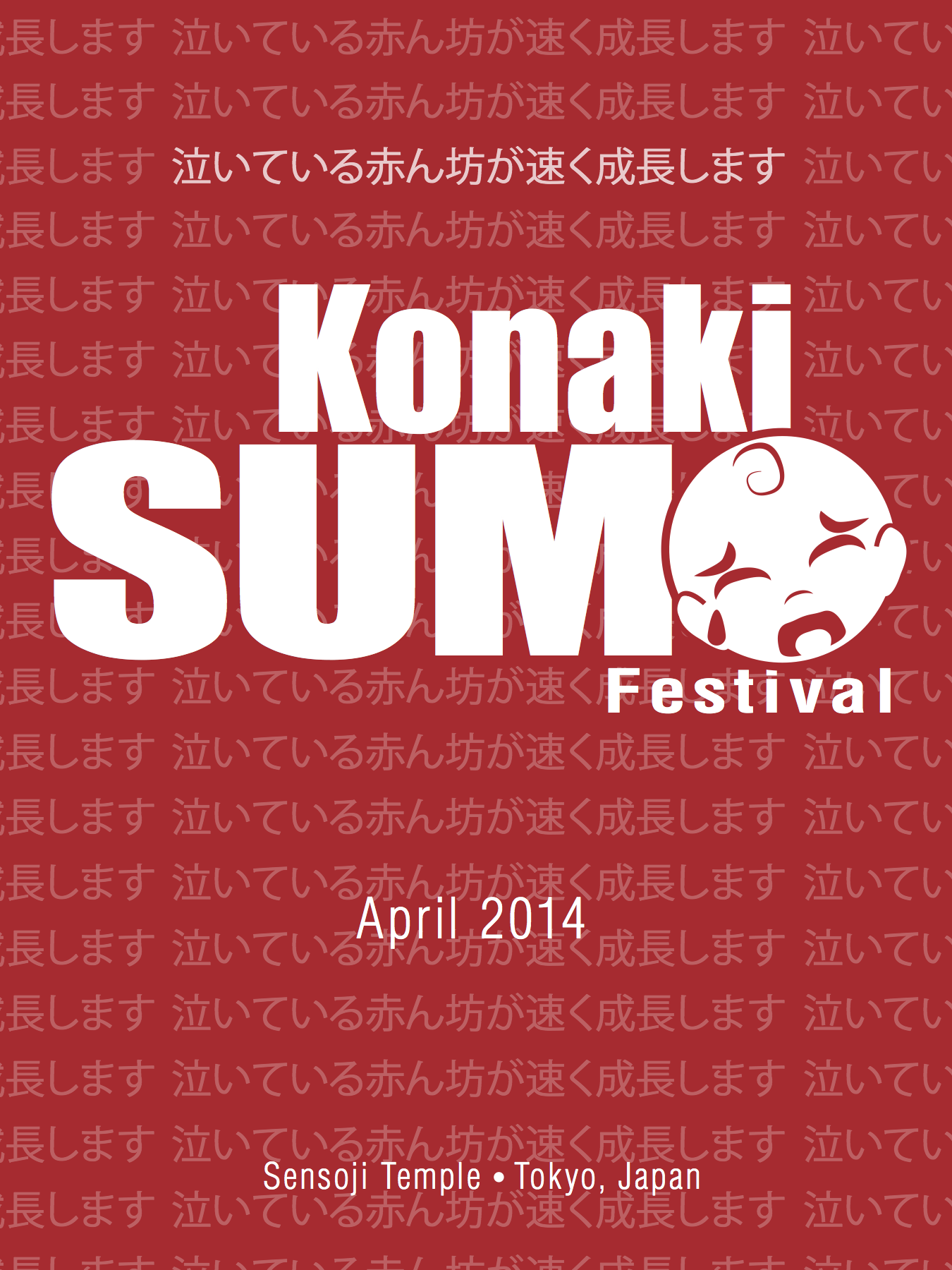 Konaki Sumo Festival Poster Design
For this student graphic design project, the assignment was to pick an unusual or uncommon festival and create an poster for it.
I chose the Konaki Sumo festival, an event where honored sumo wrestlers grant healthy lives to babies by forcing them to cry. I wanted to use the festival's phrase, 'Crying babies grow up fast' in some way and felt that it was appropriate as a background element to create a pattern and perhaps stand out more than a solid colored background.
Programs: Adobe Illustrator