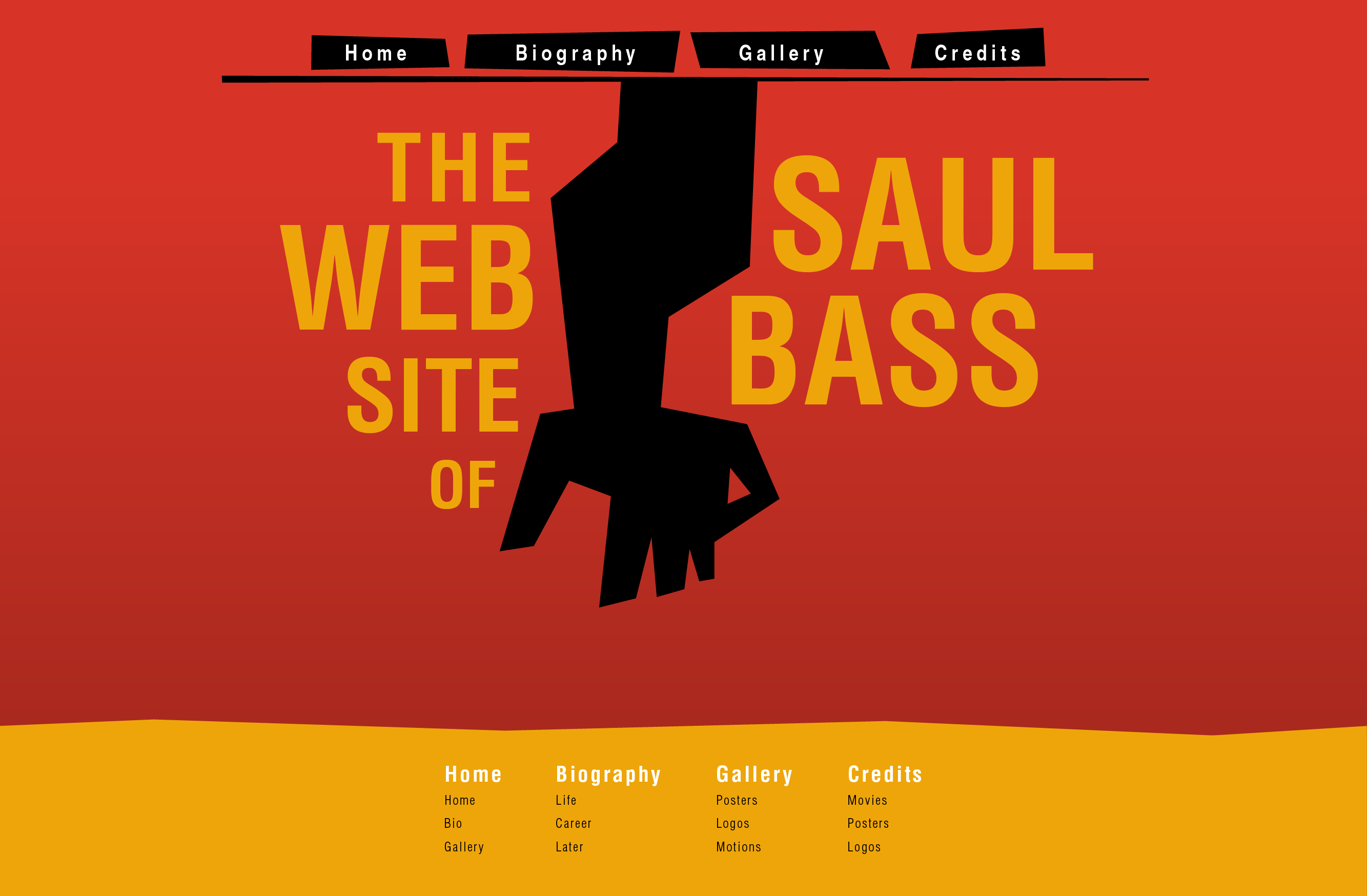 Saul Bass Website Design
For this student web design project, the objective was to design a website for a famous graphic designer and utilize their style.
For my website, I chose Saul Bass who was known for his geometric cut-out designs from his work on movie posters and title sequences. Reflecting Saul Bass's style, I chose a bright, warm color scheme to help contrast with the solid black cut-out boxes while also creating better legibility for the white text in the navigations.
Programs: Adobe Illustrator / Adobe Dreamweaver