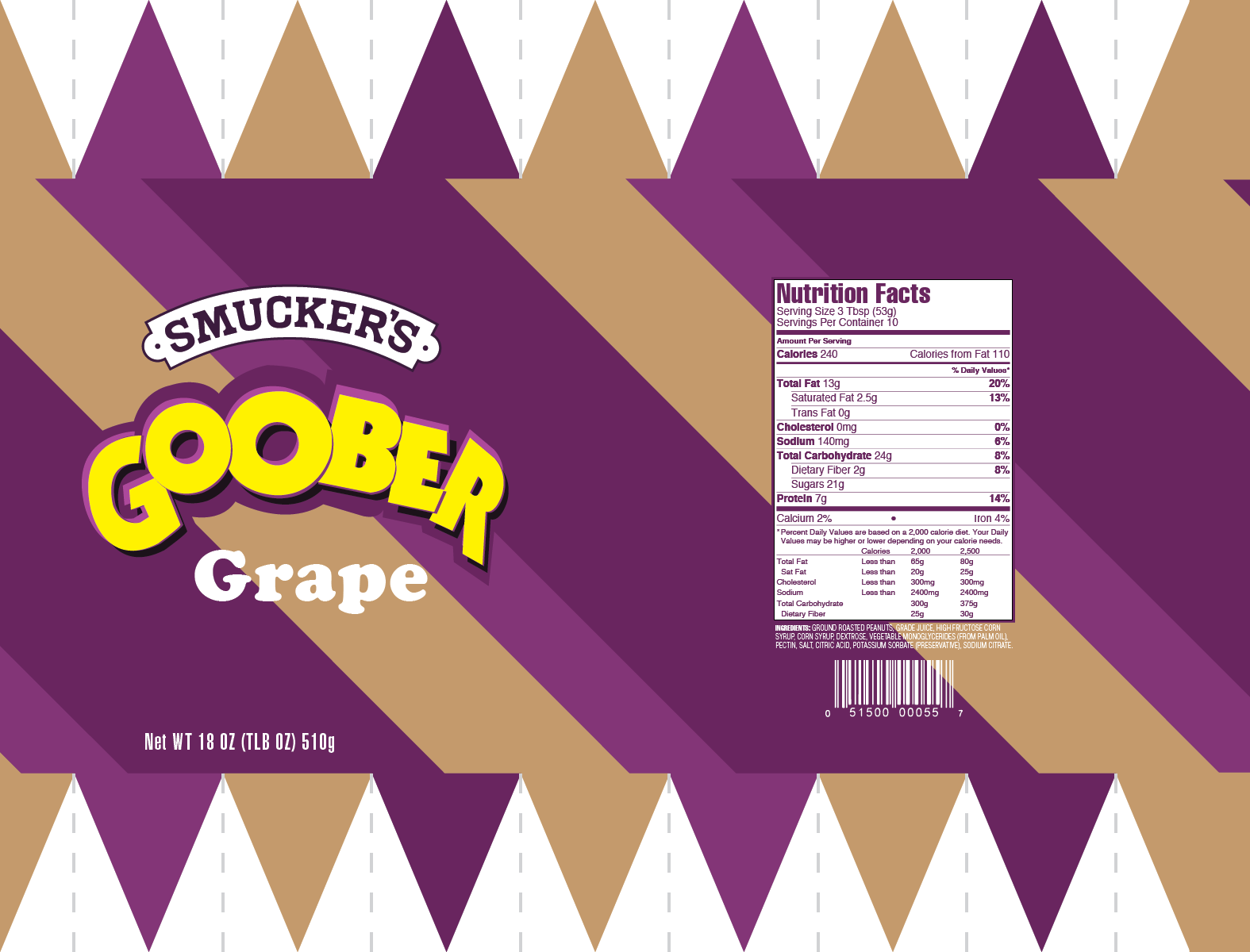 Smucker's Goober Wrap Concept
For this student packaging project, the assignment was to pick a product of our choosing and create a wrapping design.
I chose Smucker's Goober PB&J as a way of practicing with the idea of fun and approachable to kids, as the wrap would stimulate the idea of unwrapping a new present. I decided to minimize the elements of the original label and utilize a bight, bold tone of colors that reflected its peanut butter and jelly blend. I chose a set of slanted bars to reflect the blend of flavors as well as give a dynamic, fun tone.
Program(s): Adobe Illustrator